What Do You Do When Your Computer Does Not Start Up?
Believe it or not this happens to even the latest of laptop models. Yes you got it absolutely correct, we are talking about nothing else but common computer boot up problems here. The reasons behind computer not starting up can be multiple and they obviously have multiple solutions for them. It can happen to your computers too, no matter they are bought very recently or they have been with you for years now. So why to wait anymore? Let us directly head to the various possibilities and the corresponding suggestions that come straight from the panel of computer experts.
Is Your Pc Not Booting Up? Try These At Home
It is an unarguable fact that computer startup problems are the most annoying amongst myriads of other computer related problems. This being the hindrance that is associated with the very first step of turning on your computer many times tosses your mind out of its frame. The commonly asked question- how to deal with it can have variety of answers. We here have tried to keep it simple for you guys by analyzing various situations and the appropriate course of action to be undertaken at home.
No power: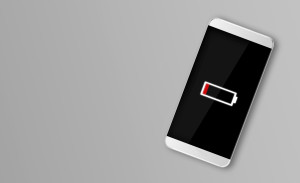 This narrates the situation when your laptop or PC does not display any power LED lights and images on the screen. With a laptop the possibilities that cause startup failure include exhausted battery, broken charge connector, failed mother board or disconnect of power supply. In order to get out of the situation check for all of them one by one and your laptop won't turn on problem will be soon sorted. Make use of replacement charger and battery for confirmation.
Things that prevent startup of desktop include failed motherboard or failed internal power supply. Before jumping to any conclusions do not forget to check if the power switch on the back is also on (if your computer has any). In case your UPS does not turn on it indicates the problem is with its internal batteries which might be asking for replacement.
Power on but no video: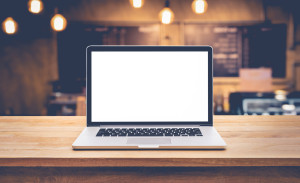 This relates to the situation when your laptop or desktop is turned on but you cannot see anything happening on the screens. Normally as soon as power is on, computer screens display something or other. If you have a laptop with power on, no video problem then the possibility is CCFL backlight inverter or LCD panel has failed.
With desktops no image present can be synonymous with screen failure to many. It also may be caused by a loose power cord. For confirmation you should check it by replacing with a monitor in good working condition. Sometimes computer users forget to shut down the desktop and leave it on hibernate and standby power saving options. This tends to show a blank screen as the computer resumes from hibernation but fails to resume from standby mode. This problem can be easily resolved with help of a forced shutdown. You just have to hold down the power button for a couple of seconds and then attempt to turn on the computer.
Power on with a scrambled video: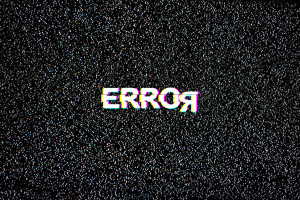 A cracked LCD panel of your laptop may lead to scrambled video after you put on the power. Replacement of LCD panel is required to resolve the issue. It can rarely but happen to desktops when a video card fails or there is bad video memory.
Windows startup problems: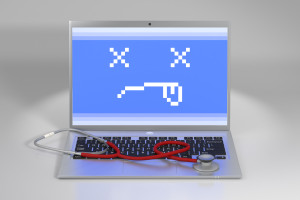 If your PC or laptop turns on but it is unable to boot into windows and instead shows error message then it is certainly window startup problem. It is possible that your windows will flash a blue screen and then your computer will restart. It can happen as a result of bad motherboard, overheating of CPU, hard disk drive error, virus or failing RAM memory. Windows are prevented from starting up because of this stop code. This will continue until the problem is diagnosed and resolved. Users should disable the automatic restart option so that the stop error code can be read and diagnose of the problem can be done.
Running startup repair in windows 7,8 and 10 can help you boot in the windows. If you do not succeed you can take up the professional assistance from trained remote technicians.
---